Trixie Scraps completed some amazing new products this week! Winter on the Mountain has been bundled into a collection, along with some new pieces, and it's all releasing just in time for some last minute Christmas projects - or to get ready to scrap all those great photos you'll be taking on Christmas Day!

First up is her new Winter on the Mountain bundle, which includes the full kit, the worn christmas plaid paper pack, and a beautiful set of element clusters for quick and easy gorgeous pages!

Winter on the Mountain Value Bundle
Winter on the Mountain Full Kit
Winter on the Mountain Element Clusters
Winter on the Mountain Worn Christmas Plaids
Also new this week are four more fabulous pieces in the Winter on the Mountain collection! They include a beautiful set of Quickpages, a great blogwear set, and two versions of holiday cards, too!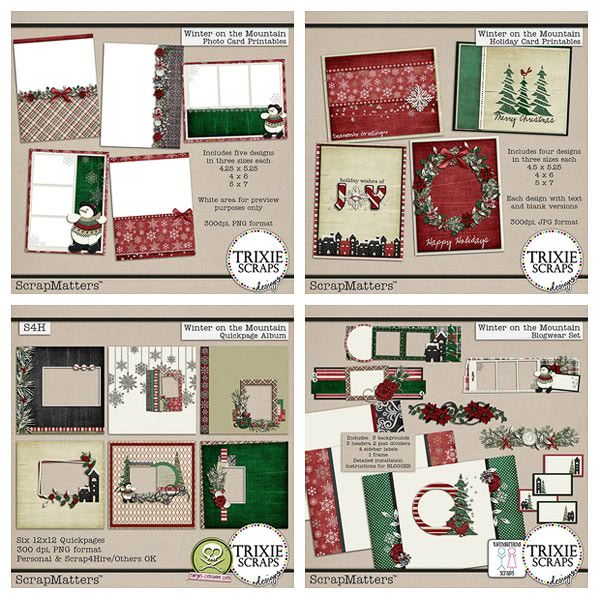 Here's one from me. :)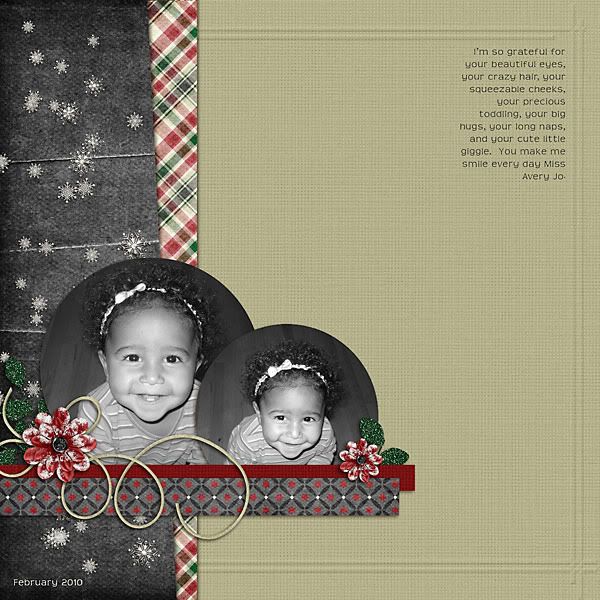 And last, but certainly not least, Trixie has an adorable new hybrid printable project for you, made by one of her Hybrid team members, Sandy. She came up with this adorable "Feel Better" set of jar/soup can labels and tissue pack covers in pink and blue. It was made from Trixie's full kit
The Sneezin' Season
. This cute little project might be the perfect pick-me-up for your next friend or loved one who comes down with a cold!