Trixie Scraps is releasing so many fun things today. Many are part of a collab with Connie Prince and sold under the North Meets South Studios name.
Scouting is for Girls: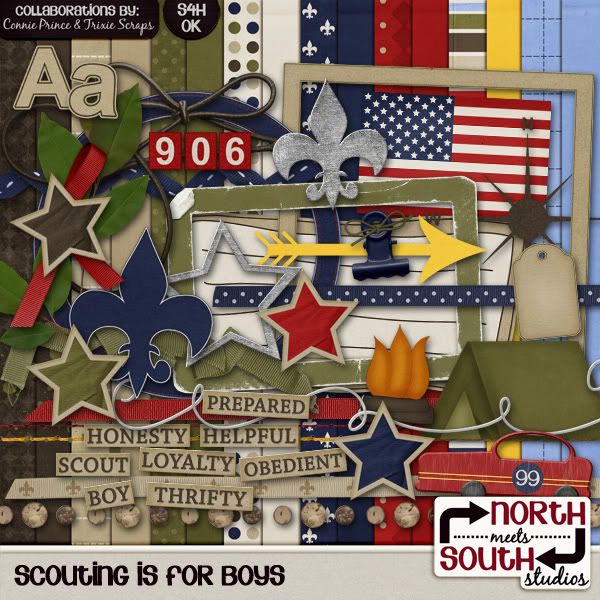 Scouting is Fun Value Bundle
They have also released the new April Templatetopia collection.
Here are a couple of layouts by me. :) Both use April Templatetopia and the 2nd uses Scouting is for Girls.
Lastly, Trixie Scraps has a few new pieces going in her personal shop this week to add on to the Rejuvenation collection; a blogwear set and some beautiful hybrid printables:
And finally... what would new release day be without some freebies, right??
Well,
head on over to our team blog
to pick up this gorgeous freebie Carrin made for you with Scouting is for Boys.