There are so many goodies today!
First, Trixie Scraps is releasing her newest collab kit. She's teamed up with Lita Bells to create A Mother's Love. This kit celebrates the love between a mother and her children using beautiful Spring colors.
Plus, now through April 15th, you will get this beautiful bonus alpha free with purchase: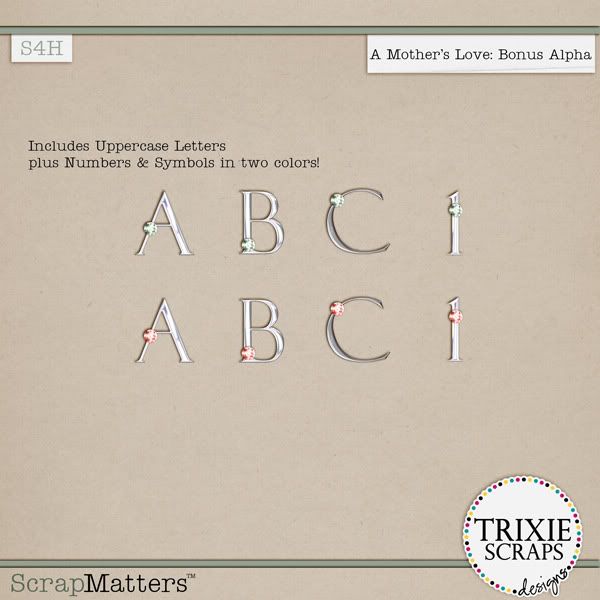 Here's my layout: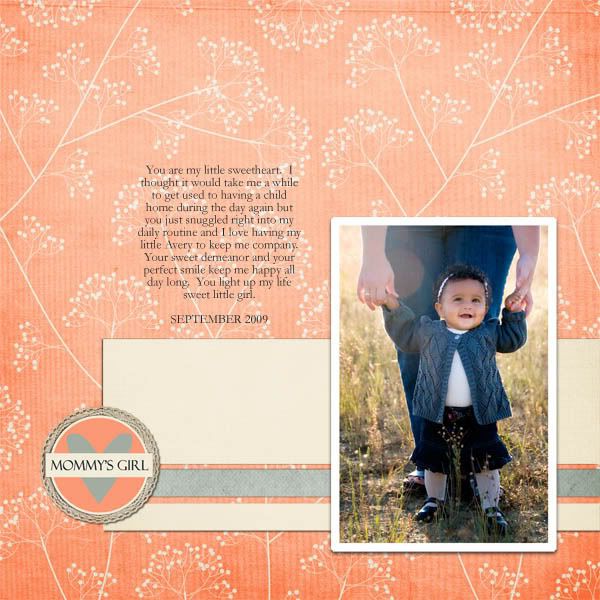 Next up, she designed a kit using the new Trixie Scraps brand colors, but it bloomed into a full-fledged bundle! The bundle contains a full sized kit, a set of templates, some fabulous "defining" word bits, and a worn glittered papers add-on! Grab each piece individually or get them bundled for a steal-of-a-deal! Individual previews are linked.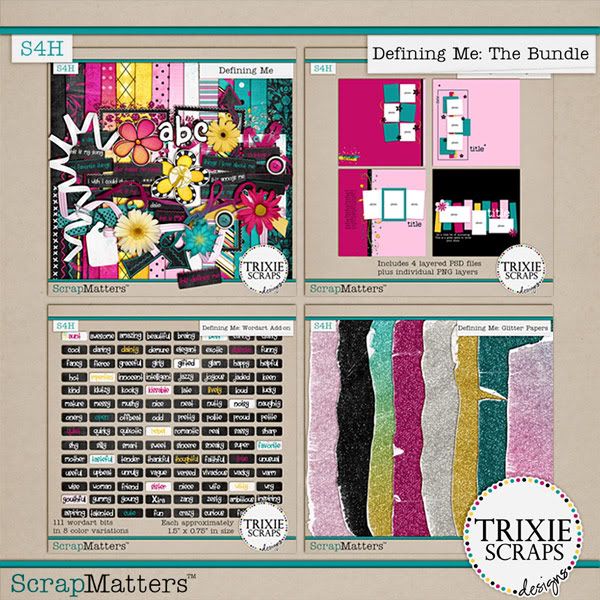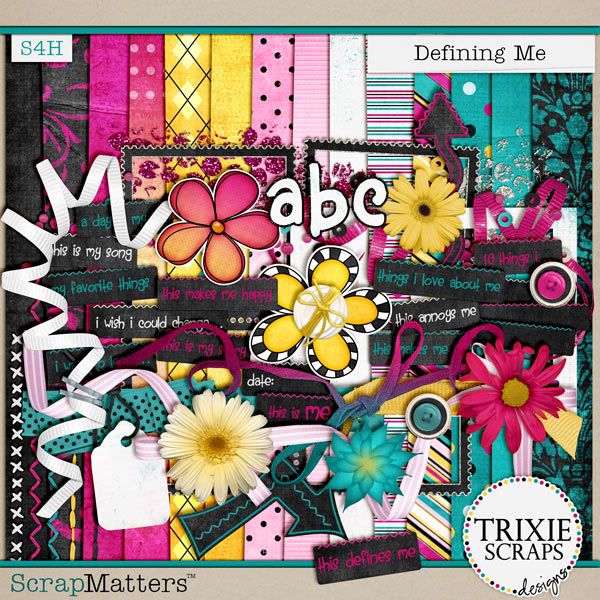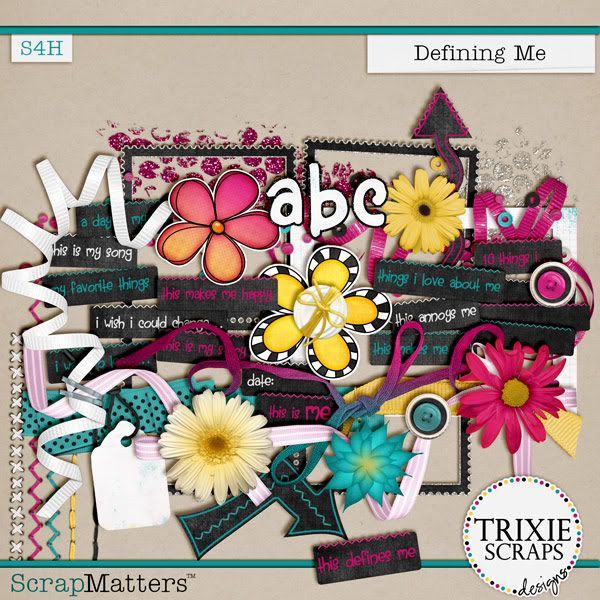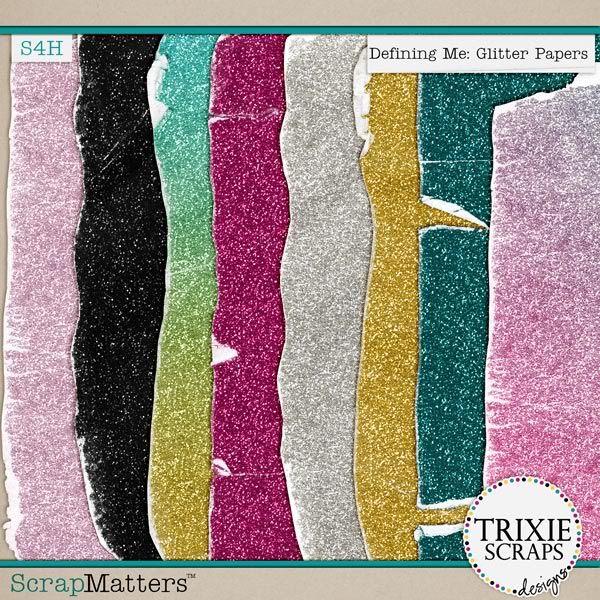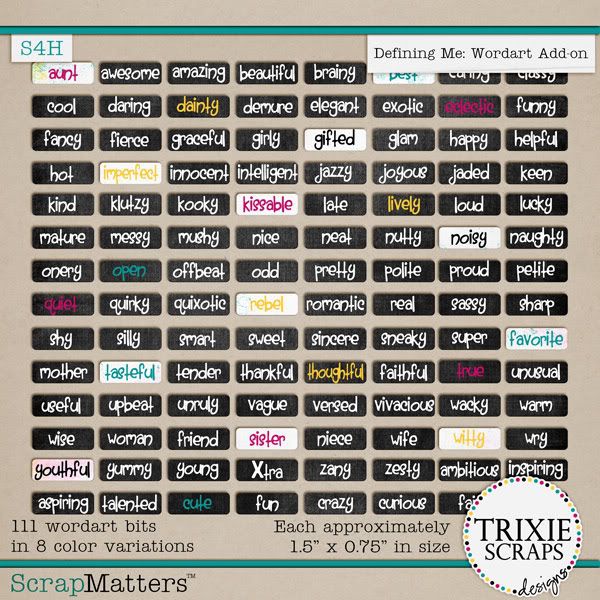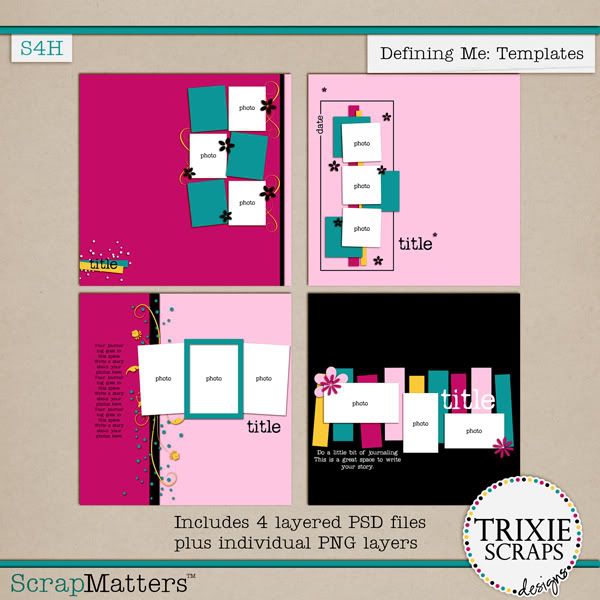 Now, if you're still looking for even more, you're in luck! Trixie Scraps has teamed up with Twinderland Scraps once again to bring you another incredible blogwear using her Daisy Crazy collab kit with Madame Wing. Just in time for the beautiful Spring weather, this bright and happy blogwear will inspire you to get outside and enjoy all the beautiful blooms this time of year has to offer.