I was completely in awe at the amount of product The Design Girl busted out this week and it is all so beautiful. That girl is on a roll. Nice job Danielle!
First up is this new little mini called The Cape. It's perfect for pages of the Oregon Coast or the East Coast. I, of course didn't have any of those but I had plenty of Caribbean pics so I used it for that. It's available now at Scrapmatters for $2.50. Preview is linked.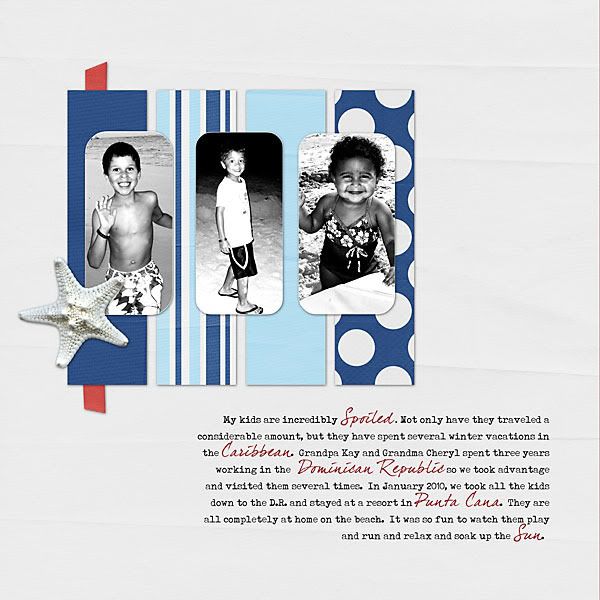 Next up is Movie Night. This cute and bright mini is also available for $2.50.
Staying with the mini theme, here is a great patriotic themed mini kit. It is called Stars & Stripes and is available now for $2.75.
Little Ones is actually a combination of three mini kits that she has out in these corresponding colors. You can pick up Little Molly (pink), Little Cohen (blue), or Little Jude (Yellow) individually for $2.50 or get the bundle at 20% off for $6.00 right now at ScrapMatters.
I of course had to use Little Molly. :)
And last but not least is Blissful. It's a little bit bigger mini kit and is selling right now for $3.00.